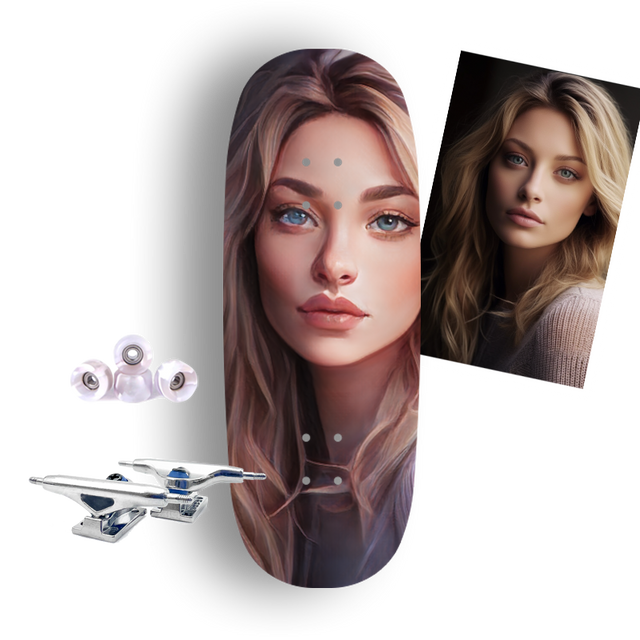 Customize Complete - Cartoon Yourself


How to Make Cartoon Fingerboard Complete?
1. Hit the "Select Image" button to upload your photograph and our cartoonizer to morph your image into a cartoon in 10-20 seconds.
2. For best results, upload a high-quality photo with a clear face. If you are unsatisfied with the cartoon created, feel free to switch the image by clicking "Select Image" again.
3. Select Trucks and Wheels to complete your fingerboard building.
----------------------- 
Package Contains:
-Fingerboard Deck*1
-Foam Grip Tape* 1
-Trucks*1 Set
-Wheels*1 Set

-Hardwares
Obsius Fingerboarding
Art, Exploration, and Sharing